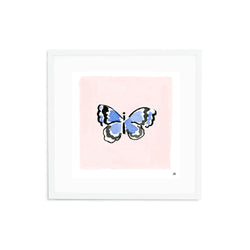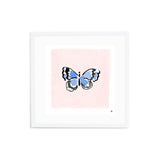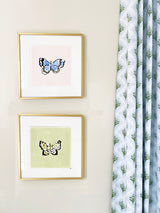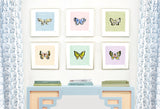 Butterflying Colors No. 2, Fine Art Print
Introducing the Watercolor Butterfly Series, where enchanting beauty meets enduring quality. Professionally printed on high-quality rag paper, each print mirrors the exquisite detail and vibrancy of the original watercolor, creating a stunning visual experience. Evelyn envisions these prints becoming cherished family heirlooms, bringing joy and sunshine to homes for generations. The enduring beauty of butterflies is encapsulated in these prints, making them a timeless addition to your decor. Whether adorning your living room, bedroom, or office, these prints seamlessly complement any space, creating an ambiance of tranquility and sophistication.
Crafted on high-quality rag paper using state-of-the-art printing technology, these prints are designed to stand the test of time.
The archival inks and fine paper create a museum-quality finish that elevates any space. 
Each art print is professionally printed on acid-free, 308 gsm rag paper with 19 mil thickness for the best possible quality. 
Framed prints are custom made with your choice of a gold metal or white wood finish. Each frame includes:
-A white mat board
-UV shielding acrylic glass
-Hanging hardware