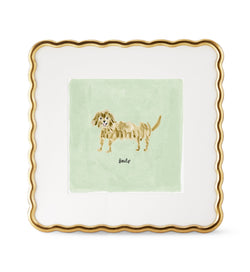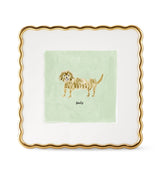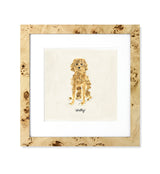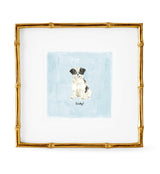 Personalized Dog Fine Art Print
Dog moms, you need this. Honor your favorite(s) with this personalized dog print. To design, choose from 350+ dog illustrations, add your dog's name, and create an art print that makes you almost as happy as your favorite dog does. 
To design your print, start with this list of dog illustrations. 
Next, choose one dog from the list and type the corresponding number of the dog you want in the "number" text box.
You can then add text customization to the "text box" if you'd like to have your dog's name printed below. If you'd like no text, please type "no text."

Finish off your print with a light watercolor blue, sage, pink, or beige wash in the background. You can select your preference in the dropbox shown. 
Details 

Measures 8x8 
Professionally printed on white rag 310 gsm paper with fade resistant inks for a high quality finish. 
Unframed