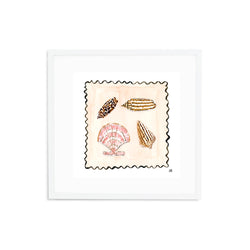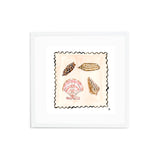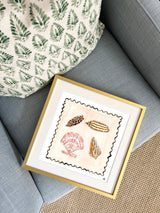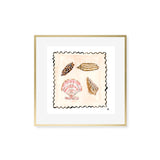 Seashell Hunting No. 1 Fine Art Print
Introducing Evelyn's Seashell Watercolor Prints – a collection inspired by the enduring beauty of childhood trips to Sea Island, GA. Infuse your living spaces with coastal charm and nostalgic elegance through these carefully crafted watercolor creations. Each piece is designed to become a cherished family heirloom, spreading joy and sunshine throughout your home for years to come. 
These prints are more than decor; they're designed to be an integral part of your family's story. Let them become family heirlooms that carry the spirit of the coast through generations.
Each print intricately portrays the delicate beauty of seashells, bringing a touch of the beach to your interior decor.
Professionally printed on high-quality 300 gsm, acid free rag paper, our prints are crafted to maintain their vivid appeal over time. By working with a small, US based printed, EH prints are recreated to have the best possible quality. 
Framed prints are custom made with your choice of a black metal, gold metal, or white wood finish. Each frame includes:
-A white mat board
-UV shielding acrylic glass
-Hanging hardware