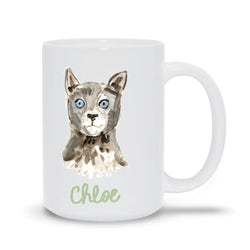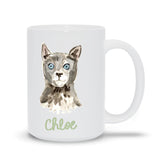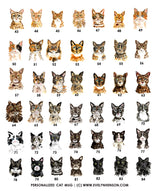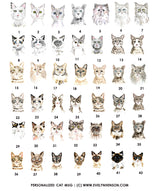 Design a special, thoughtful gift that celebrates an iconic family member. Choose from 50+ cat illustrations, add a caption, and create a mug that makes you almost as happy as your favorite cat does. Not kitten--see below for order details..
Choose one cat from this catalog of numbered illustrations and type the cat number in the "number" text box. You can then add text customization to the "text box" if you'd like any text printed below. If you'd like no text, please type "no text." 
Please note that I am not creating additional cat illustrations for this product at this time. 
All mugs are 15 oz and are microwave and dishwasher safe.