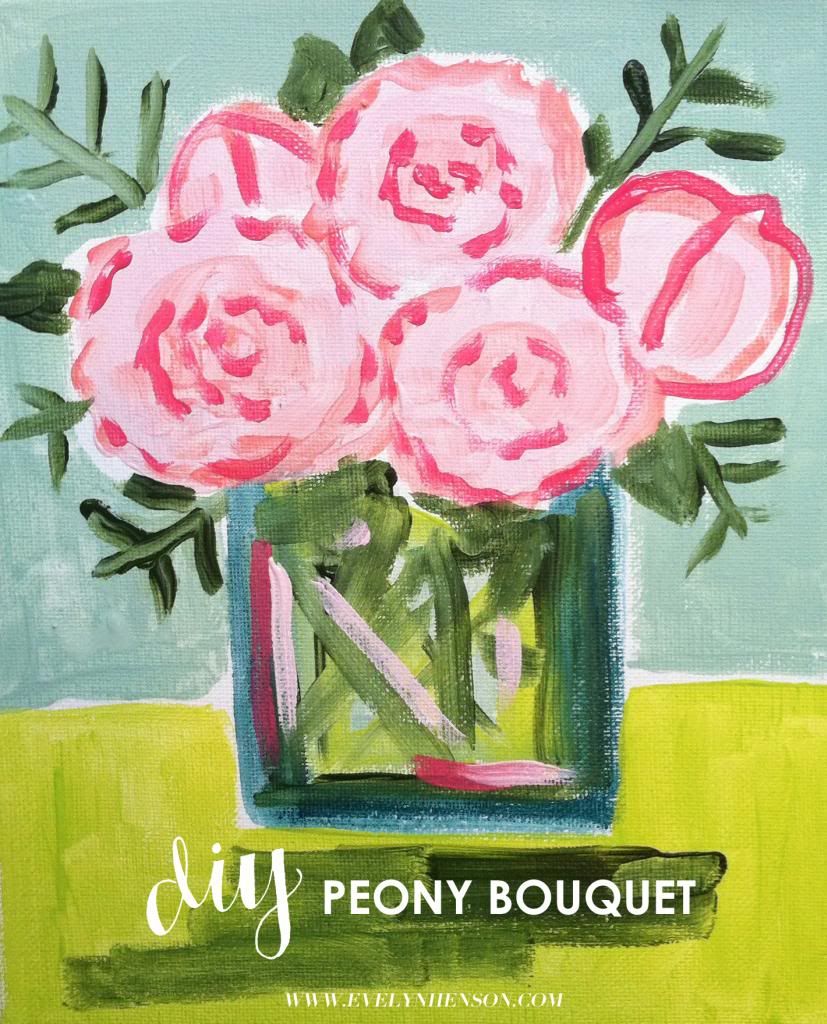 MATERIALS 
(Note: I do these tutorials with craft acrylics to keep them cheap and easy for the everyday girl. However, if you're a serious/aspiring painter who is looking to start a large paint collection, grab Liquitex or Goldens paints instead (those are my current favorites, anyway). The color saturation/intensity is worth every penny.)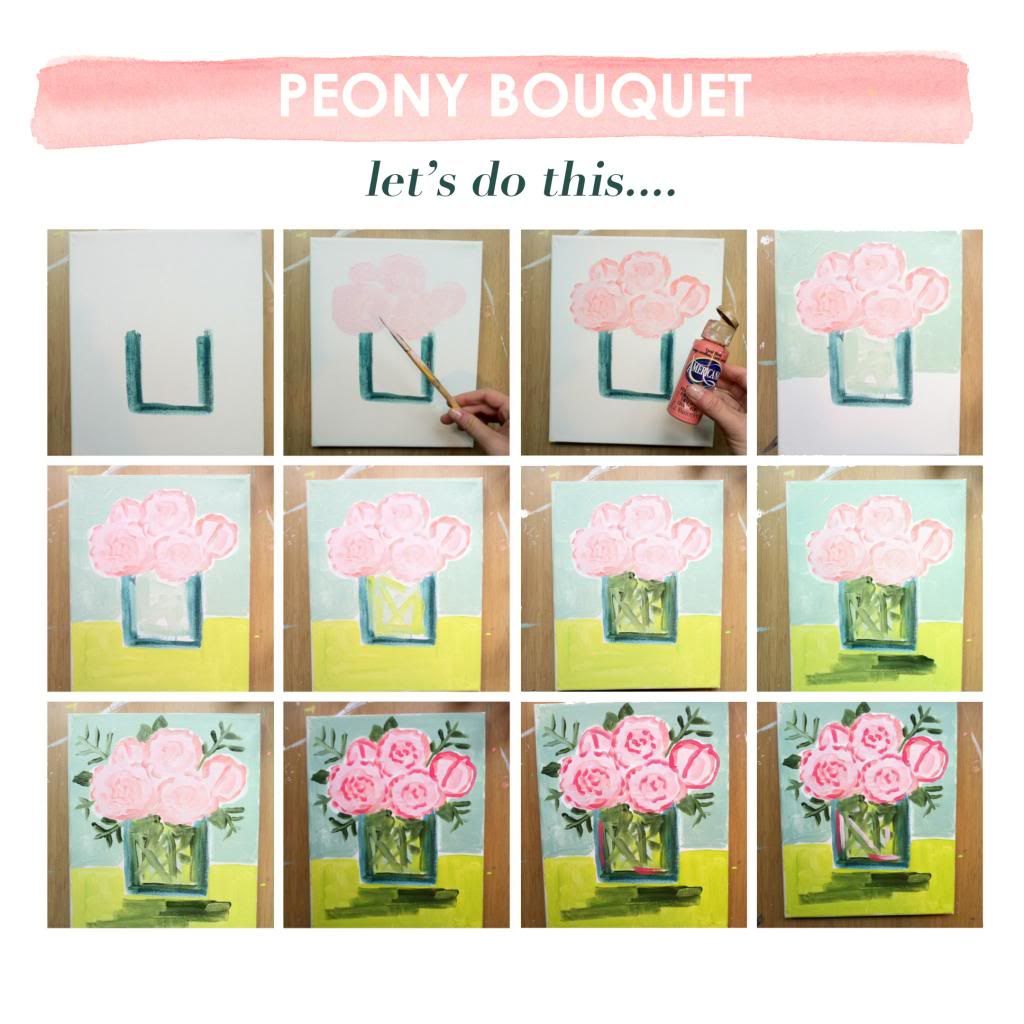 STEP 1....
Use the emerald paint to sketch out a square for the vase.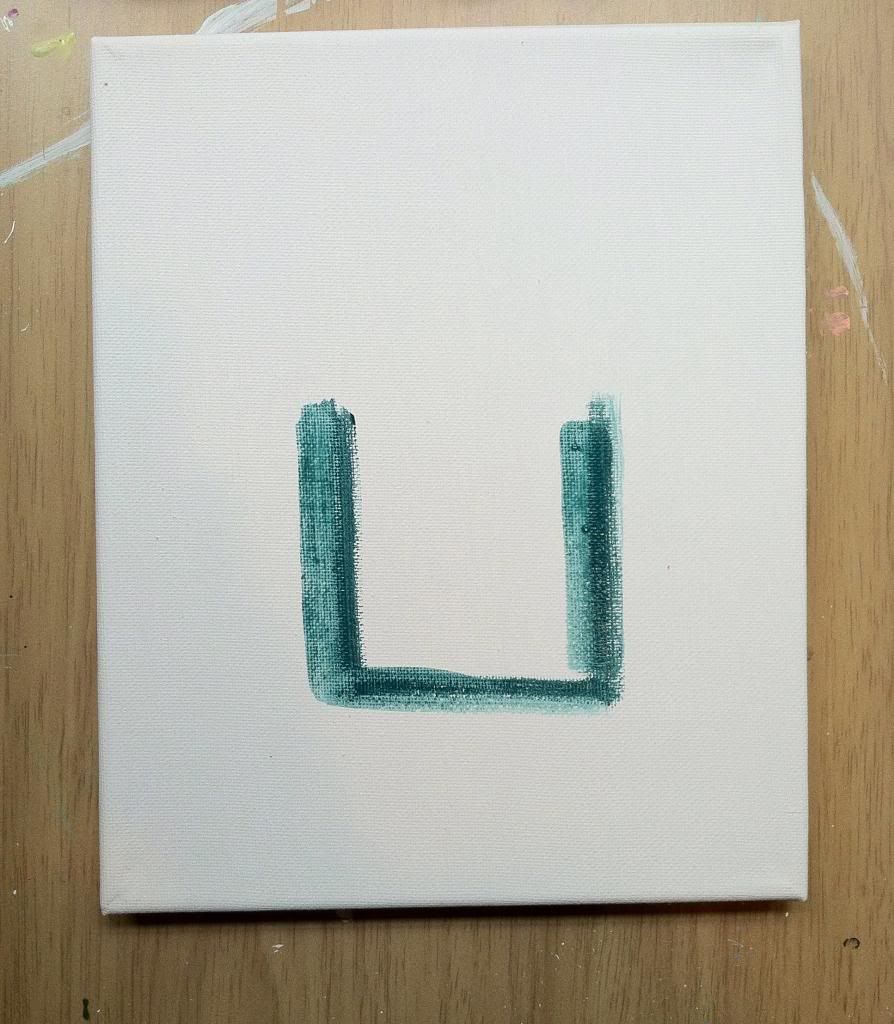 STEP 2....
Use the light pink paint to add 4-5 assymmetrical circles. Strive for imperfection with these!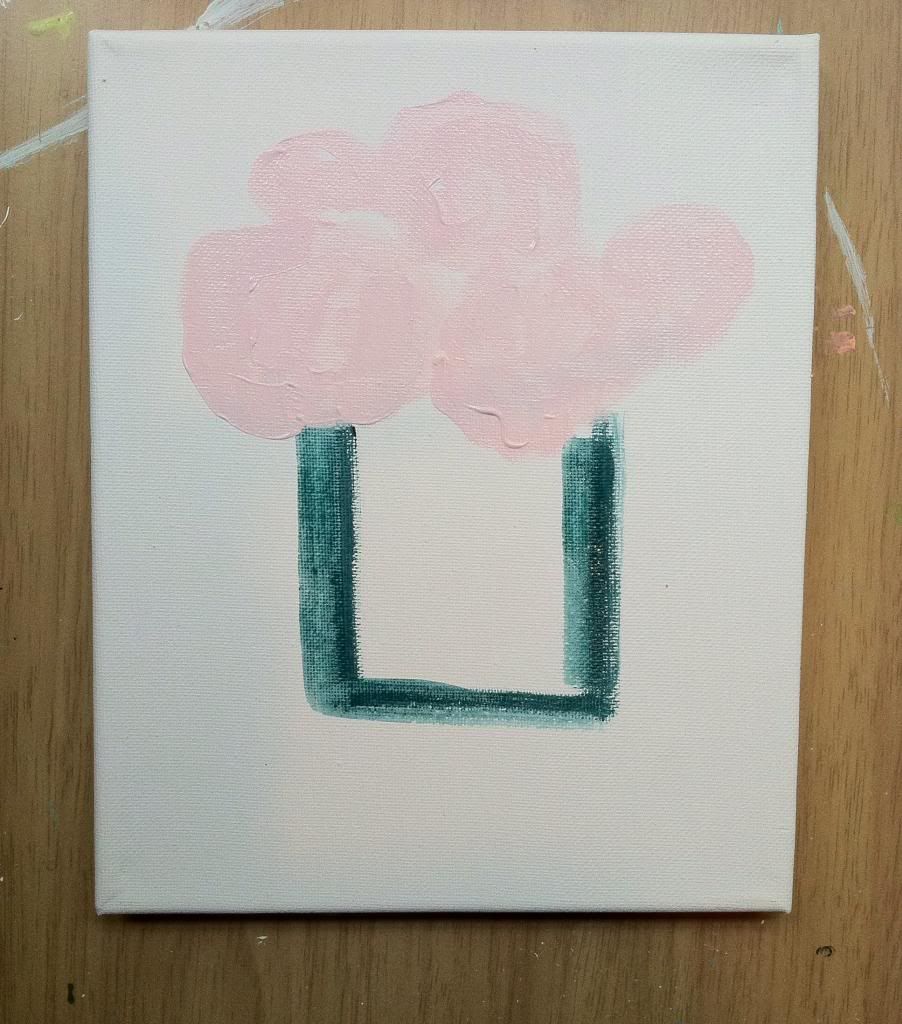 STEP 3....
Use the coral paint to dabble an outline along the edges of each peony. Then alternate between adding coral to the centers of the flowers with coral (like I did the three in the middle!) and adding a line down the center (I did this to the outer two). By mixing it up, your bouquet will have both budding and fully blossomed peonies.

STEP 4....
Grab the sea glass color and fill in the top half of the background! Also add this color to the inside of the vase.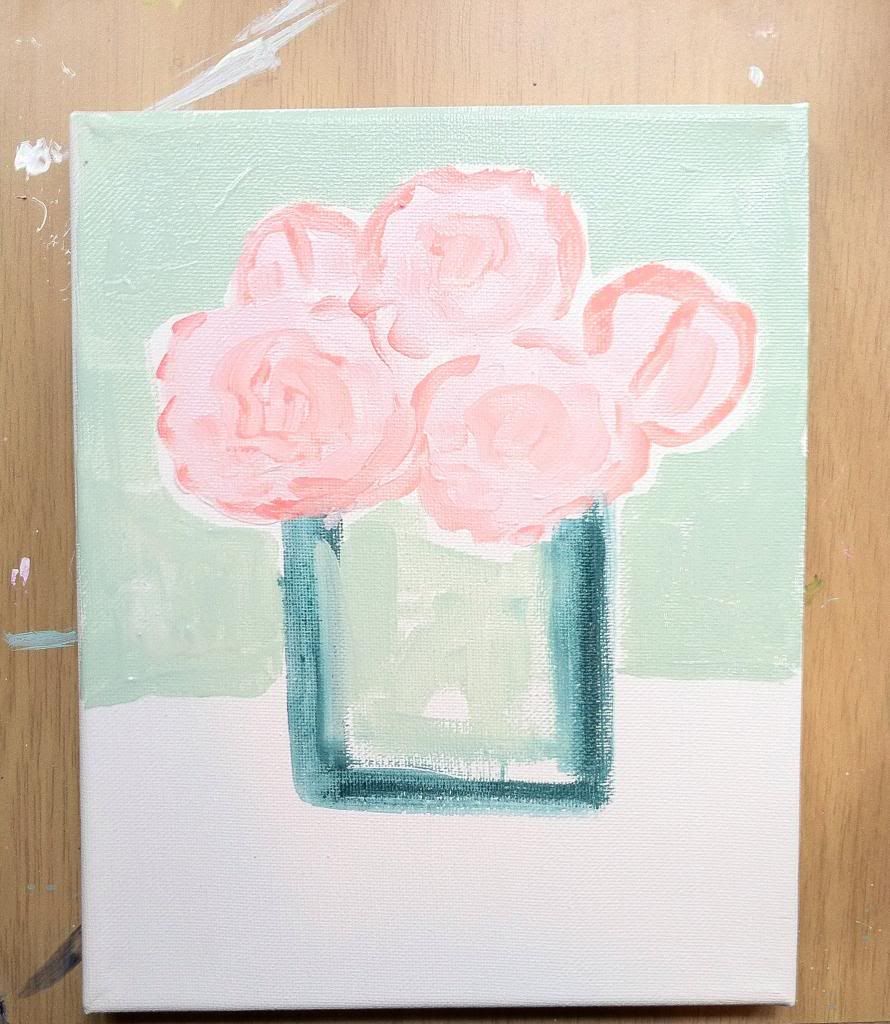 STEP 5....
Fill in the bottom half with a citrus/lime green.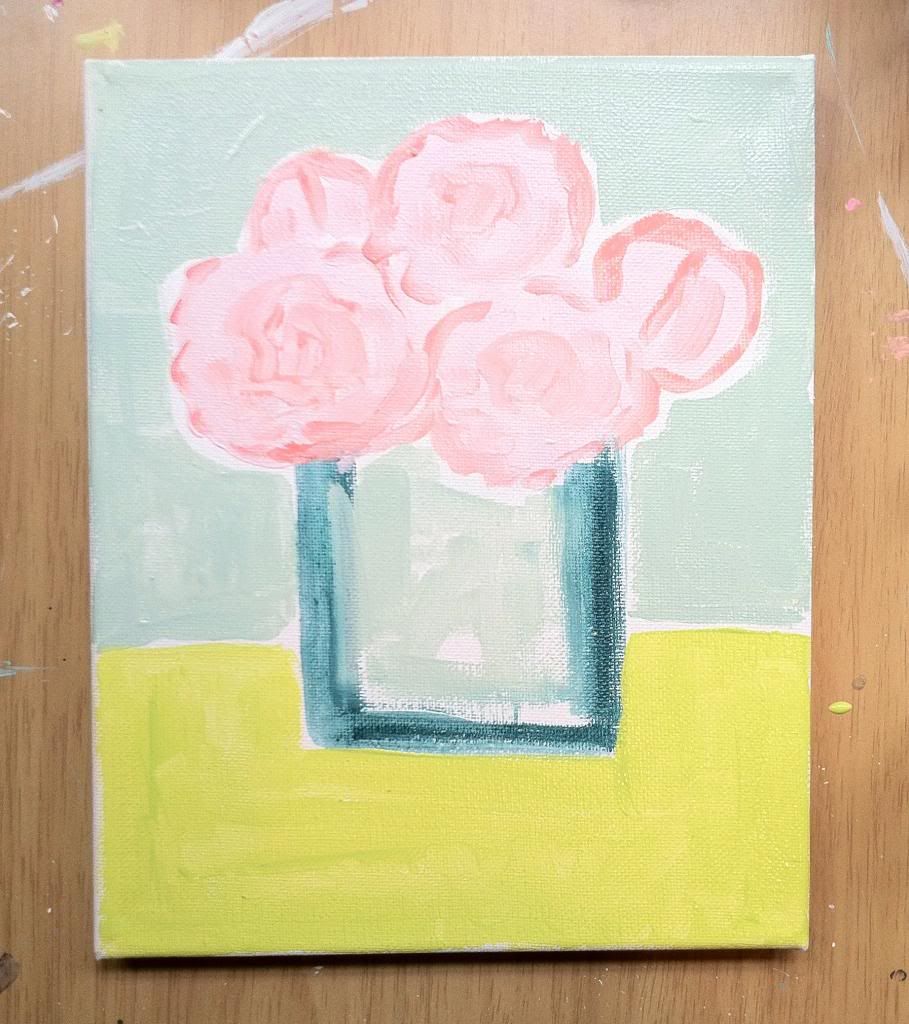 STEP 6....
Apply citrus paint to the vase for stems. Use the brush to sweep across a few diagonal and vertical lines. I'm all about an abstract vase, and usually just go off of my intuition than reality, which is way more fun.
STEP 7....
Pick up the dark green and repeat step 6. 
STEP 8....
Paint a dark green shadow in front of the vase. I do this in a few quick, messy strokes.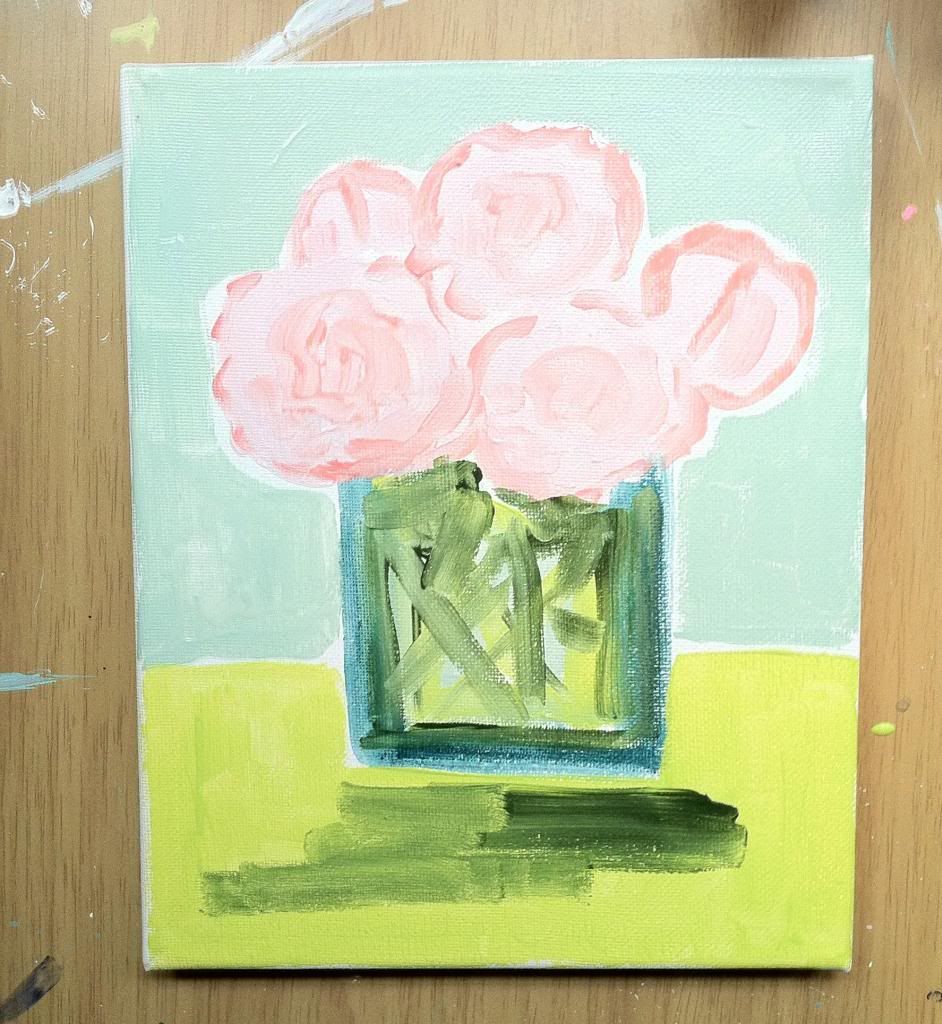 STEP 9....
Add in dark green leaf elements. Be creative with where you paint them depending on where your peonies ended up on your canvas. I usually add leaves and twigs where I think balance is needed.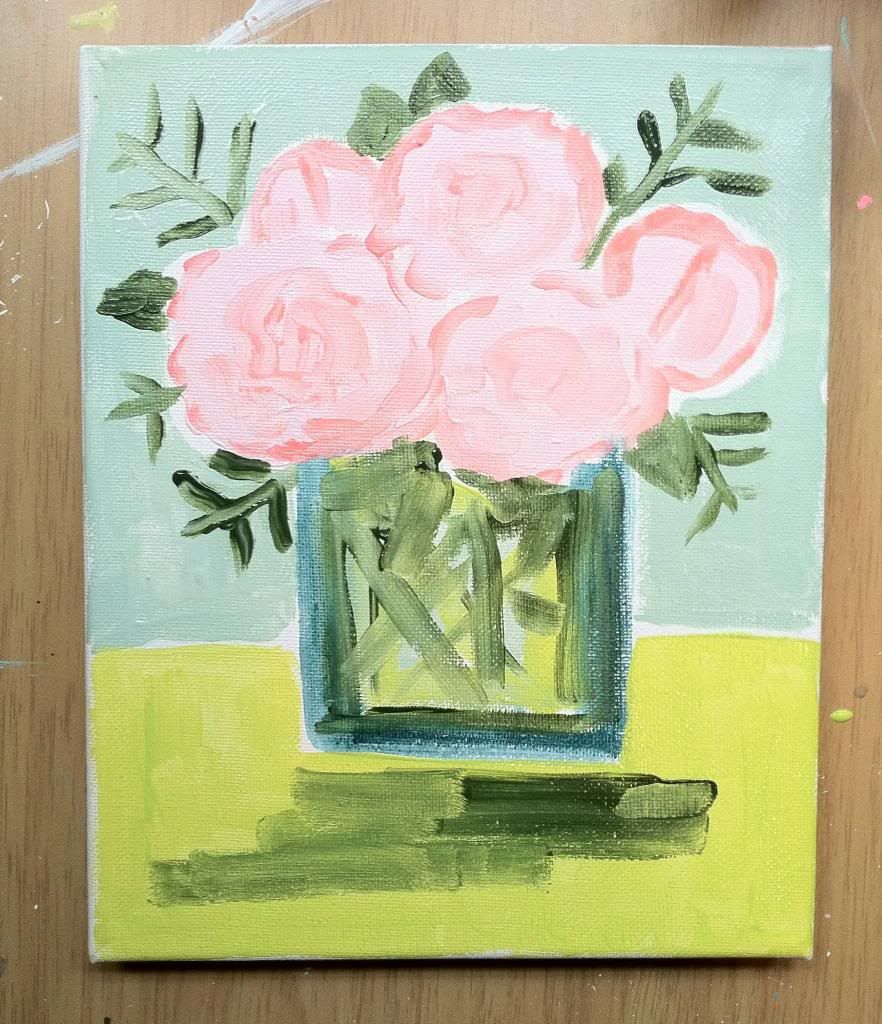 STEP 10.... 
Pick up the peony pink to add the final touches to the flowers. Roughly outline the two outer peony buds. Then, dabble in a few spots in the centers of the full-bloom peonies.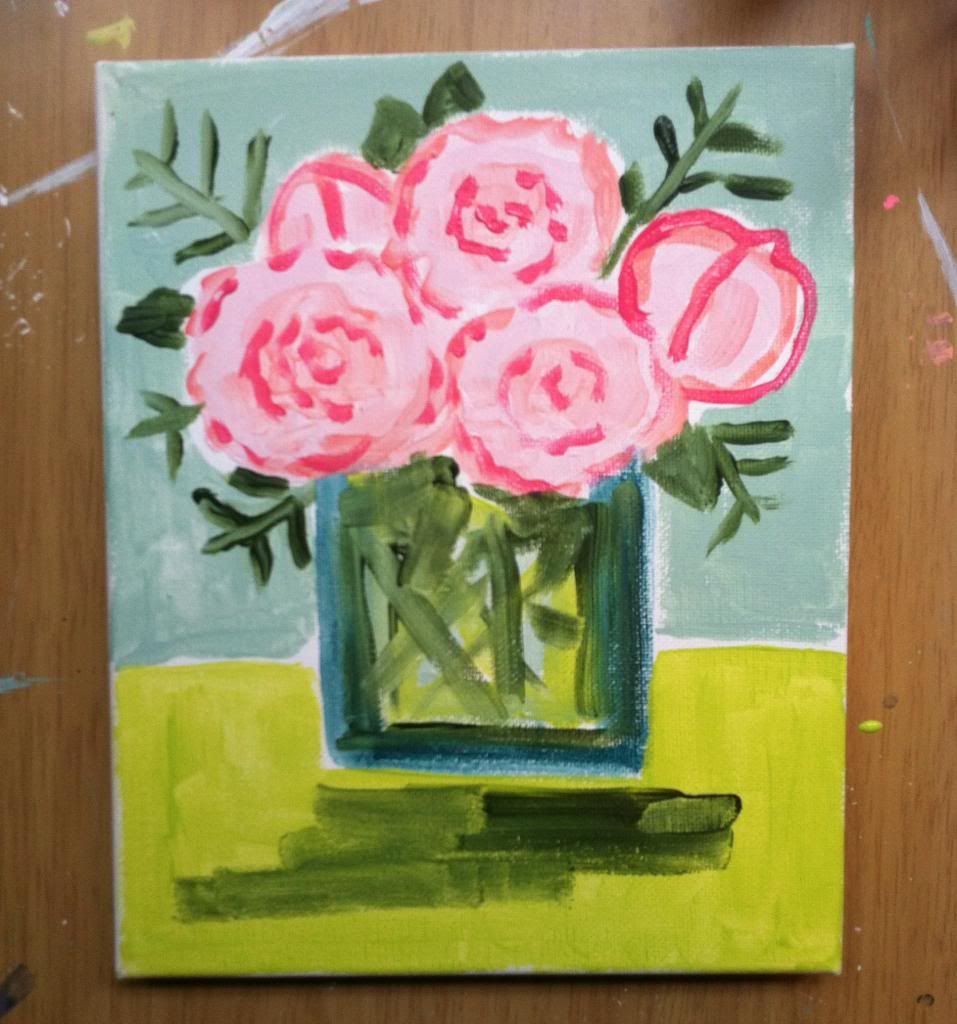 STEP 11....
Add hints of peony pink to the vase. 
STEP 12 (final step)
Add in a few swatches of light pink to the vase.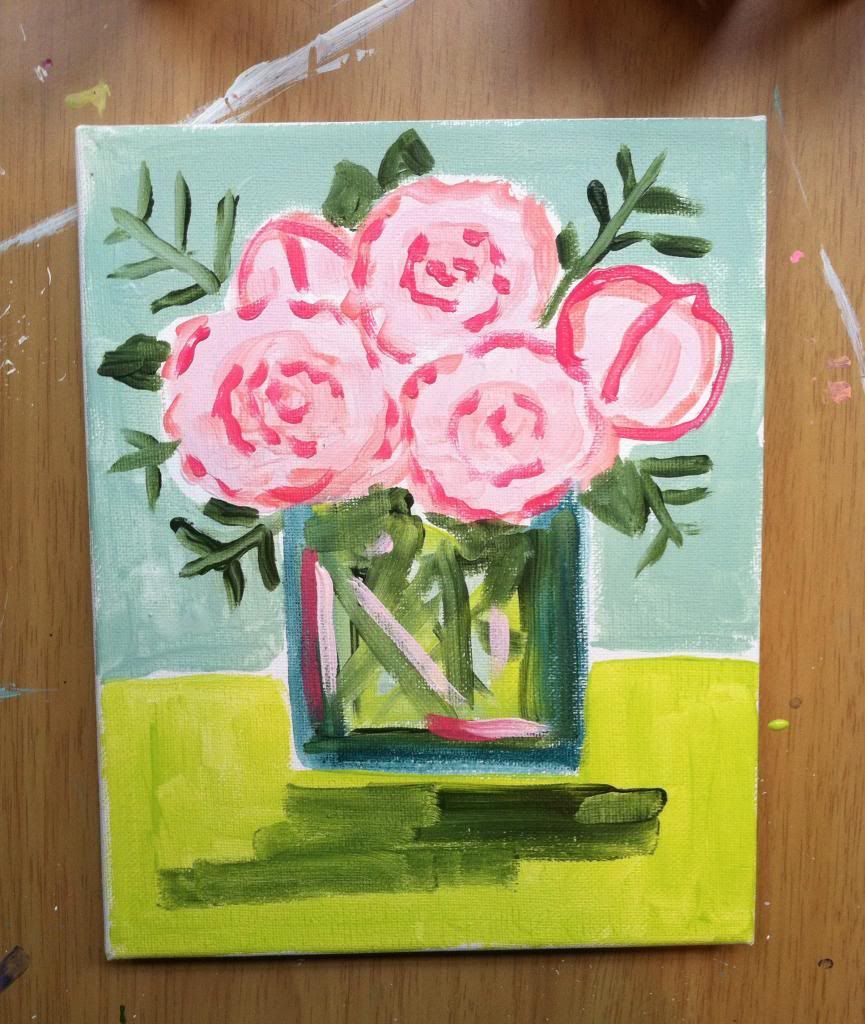 You're done! Feel free to add in other colors to put your own spin on it. I usually add more pinks to my in-shop florals, but, for DIY's, I try to keep them simple. If you want to share your work with me, snap on instagram and use the #brightlydecoratedlife hashtag.