---
HAPPINESS


---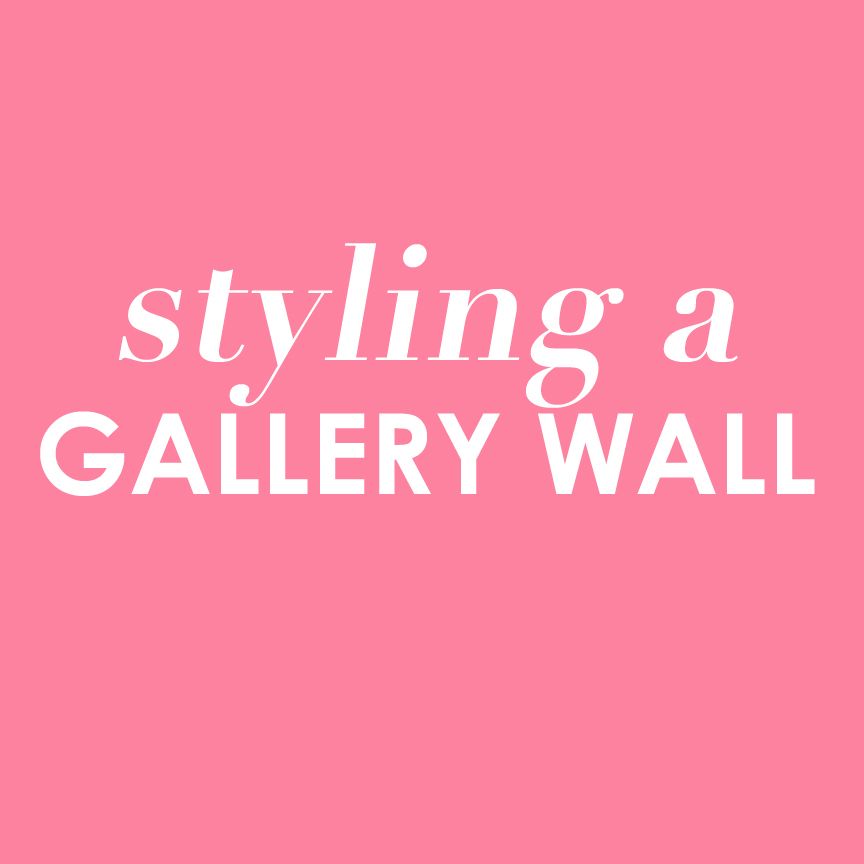 With the gallery wall trend still in vogue, I wanted to share my decorating tips for styling a fabulous wall. My favorite gallery walls happen above a living room couch, on what would've been a boring hallway, and in entryways. If you aren't sure where to start, follow my home board on Pinterest to gather inspiration. 
Inspired yet?! You might've noticed that some gallery walls are simple and symmetrical, and others are more of an organized chaos. We'll be aiming to achieve the latter! 
Read the tips + infographic below for some of my go-to tricks for designing a gallery wall that's dynamic + bright.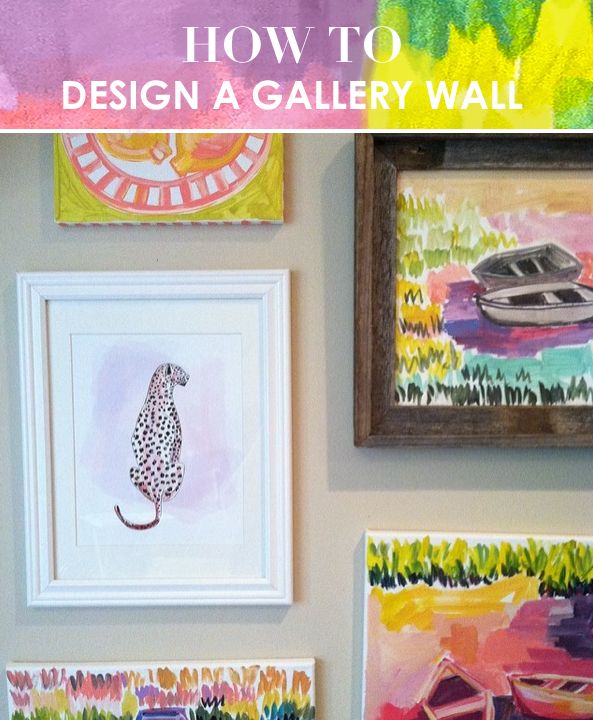 EH'S TIPS FOR STYLING A GALLERY WALL: 
BRING IN TYPOGRAPHIC PRINTS- I prefer gallery walls that mix in typographic prints with art for added quirkiness + character. Pick a print that's somewhat simple (like a gold foil ampsersand) to add variety. 
MIX IN DIFFERENT FRAMES- When you get frames in different shapes and sizes, it's easier to hang them in a dynamic & interesting way. Getting frames that are too similar will box you into a more symmetrical layout. If you're on a budget, hit up craft stores like Michaels or Hobby Lobby-----you can always find a variety of frames at discounted prices.
BRING IN A STATEMENT PIECE-  Your gallery wall needs a coordinating focal point. I went with a mirror, but any bold piece of artwork, large window frame, or sculptural element will do. While statement pieces aren't essential, it brings added personality to the wall. Think of it like an outfit-------doesn't that LBD look 100 times better with a statement necklace or fun pair of shoes?  The same principle applies here. 
FRAME IN COORDINATING FABRICS - With so much going on, this is an easy (and cheap if you have leftover fabric) way to pull the room together. 
ADD POPS OF COLOR WITH ORIGINAL ART- Okay, I know I'm biased, but there's something really special about hanging (and owning) original artwork. Since artwork can get expensive, it's important to budget so you don't break the bank. To keep the gallery wall look affordable, splurge on just one piece you really love. You can always add to your collection later.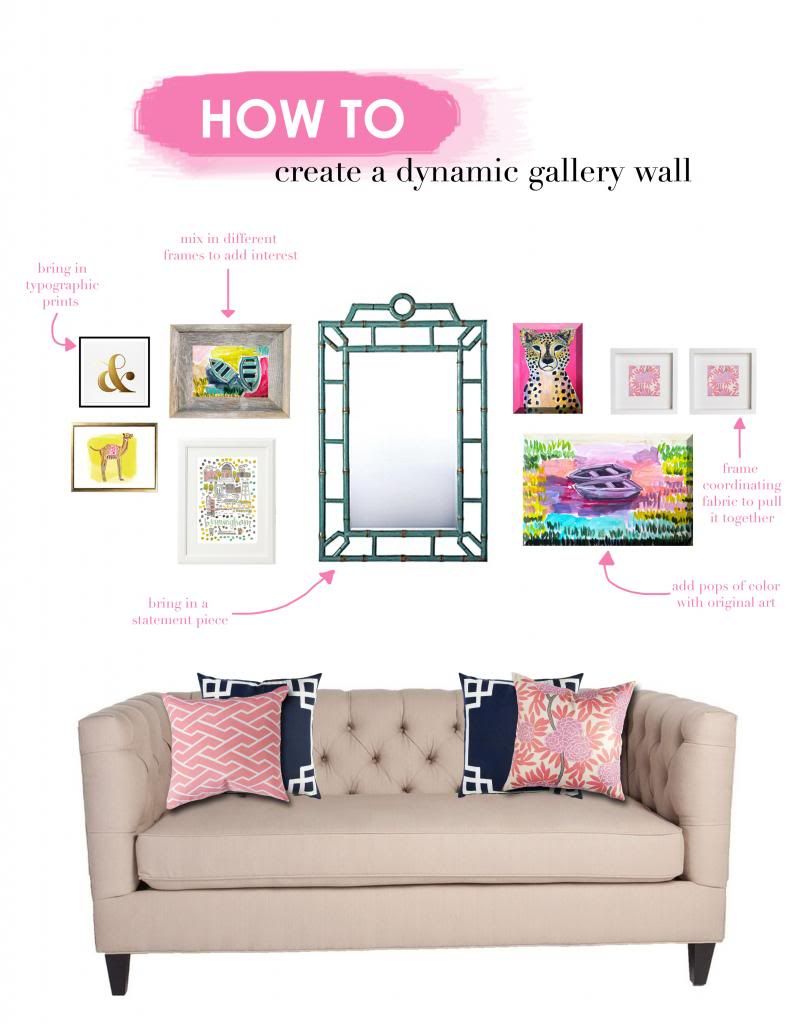 All artwork can be found in
my shop
. 
Additional Credits: Gold Ampersand, Mirror, Couch, Pillows 
Enjoy and happy decorating!
EH
WANT TO READ MORE POSTS?