---
HAPPINESS


---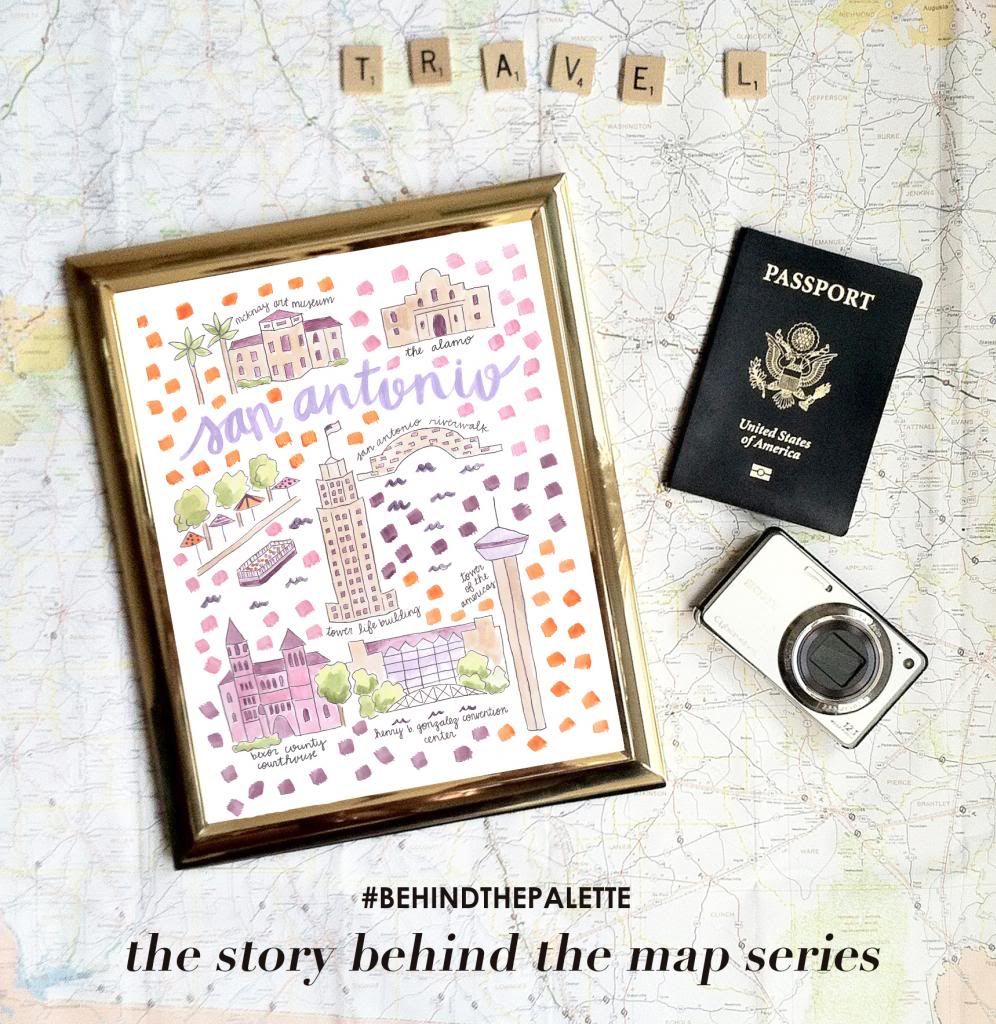 With the new city map prints arriving in the shop tomorrow, I thought today would be the perfect time for a little throwback Thursday! Given my maps are among my best sellers, I thought I'd share just how it all began! It seems like such a simple/obvious idea now that I've created so many of them, but it took almost a year of on/off sketching to come up with the design now in the shop.
Luckily, my instagram feed has pretty much documented it all.....
As a stress reliever / creative outlet, I drew or painted (almost) every day my senior year in college. Though I mostly painted flowers (shocking, right?!), I filled stacks of sketchbooks with all kinds of subject matter, including my first ever map illustration (found in the instagram archives circa 2012!). I had been pinning different maps on pinterest and thought I'd experiment by drawing my own version. Since there wasn't just ONE city I was obsessed with (Paris, Florence, Rome....how's a girl to choose just one?), I decided to draw my school (Furman in Greenville SC) with nothing but a black sharpie and a few paint pens. 
If you look below, you'll notice that it's SO DIFFERENT from what my maps have since grown into! I'm cringing at some of those slanted lines and letterings, but you've gotta start somewhere....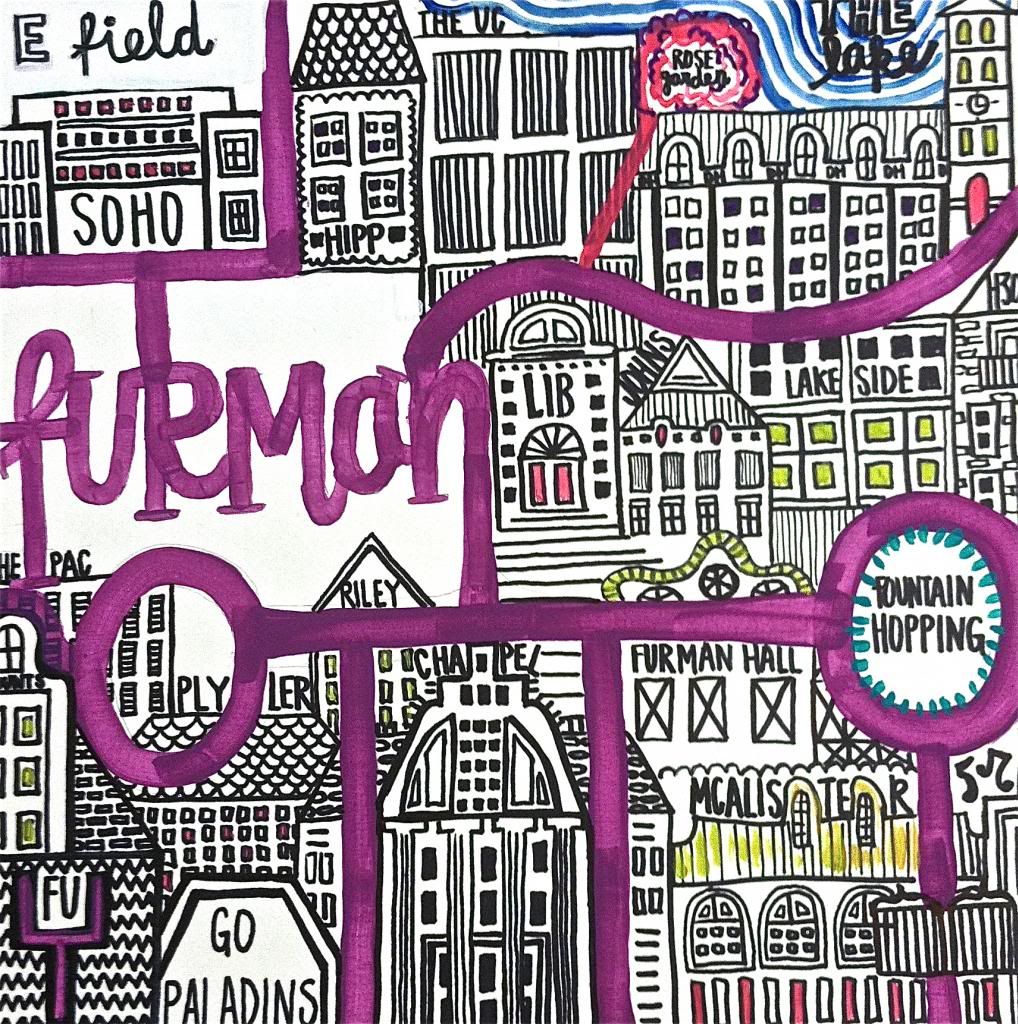 When I opened my Etsy shop last May (2013) and started selling art, it seemed smart to sell a Furman print since, for the most part, the only people stopping by the shop were my college friends. The one above wasn't really my style..... but I used the layout to create the one below: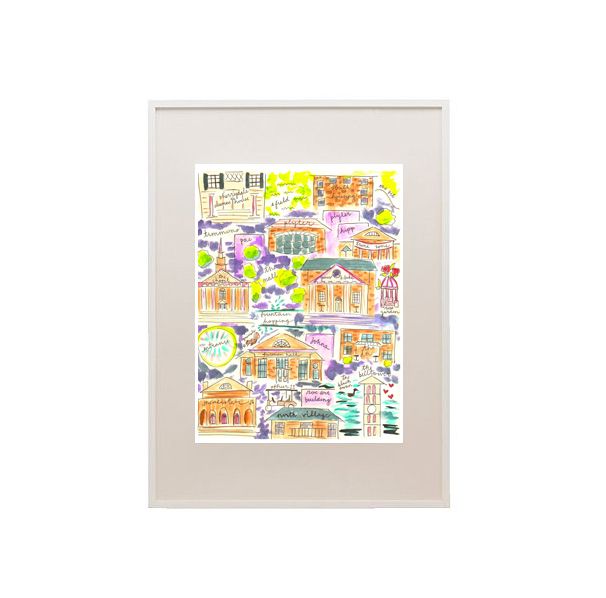 Though I hadn't incorporated lettering or "the paint swatch" dots you see in them now, the second Furman illustration is much more similar to my current map series. It has bright colors and carefully illustrated buildings, and the purple splotches in the background are what led to the simplified dotted pattern. My next attempts were USA (no longer for sale!), Europe (also discontinued), and a handful of commissioned "traveler" illustrations for interested customers. This was one of my first EVER commissioned illustrations (find more info on ordering yours here!).
A few travel maps later in October 2013, I finally decided to add CITIES! The first ten were Atlanta, Amsterdam, Barcelona, Chicago, Florence, Jackson Hole (discontinued), Paris, NYC, San Francisco, and London. Since then, I've drawn almost 50 places (including the ones being released tomorrow!). It's crazy and I never would've thought I'd be illustrating so many places I've never even been to (I'm talking to you Midwest), but, thanks to Google Maps and a lot of help from you, I've been able to continually add new places.......
And that is the story of how the map prints came to be! 
Comment below with your favorite city, and I'll keep it in mind for future additions ;) 
Happy Thursday!
Evelyn 
WANT TO READ MORE POSTS?