If You Liked It Then You Should've Put a Frame On It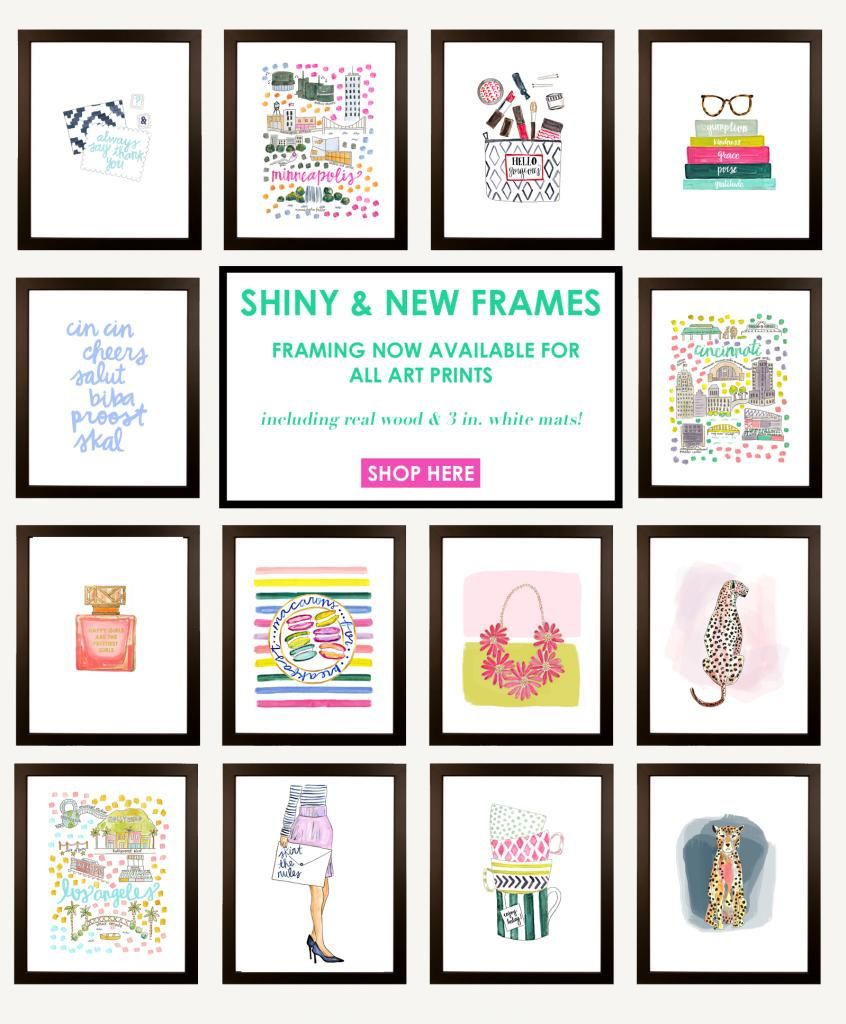 Hooray! SHINY AND NEW FRAMES are now officially in the shop! 
If you've been struggling on the frame-hunting front, I've got you covered (literally). After months (okay, almost all of 2014) of searching, I've found the perfect frame: each is professionally assembled, made from real wood, and include 3 in. white borders. They're ideal for the girl on a budget who doesn't want to sacrifice quality. At the moment, only black is available, but keep your fingers crossed, and you might see additional colors added in the coming months.
Basically, there's now no excuse for not finishing your gallery wall this summer. As my girl Beyonce likes to say..."if you liked it then you shoulda put a frame on it" .....or something like that...
Feel free to email me with any questions, and happy frame shopping! 
XX
Evelyn