5 Ways to a Stylish Dorm Room Gallery Wall
Back to School season is (almost) in full swing! When it comes to back to school shopping, brighter is better--especially when it comes to dorm rooms. There's no better way to decorate than with artwork, so don't get so caught up in your back to school checklist that you forget to bring a little style into your space. The best part about art prints is that you can tape them onto the walls (glitter washi tape anyone?) when hammering nails into the wall isn't an option. 
Transform your dorm with one of the gallery wall combinations below: 
THE PREPSTER:
The girl who loves bright colors and occassionally treats herself to macarons. She starts each day with a cup of coffee and is the first to raise her hand in class. 
Oh La Lattes, Macarons, Summer Reading List 
WILD CHILD: 
The girl who's a little bit sassy and dresses like animal prints are a neutral.  She isn't afraid to take a risk, and is queen of all things social.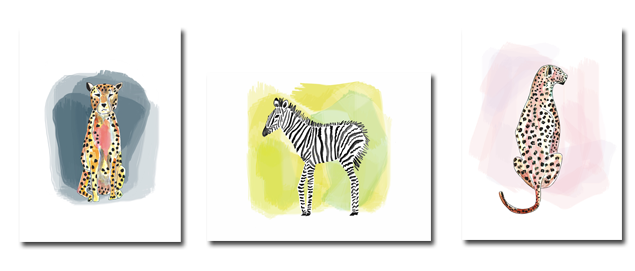 NAUTICAL & NICE:
This girl loves nothing more than classic navy and anything with stripes. She's always the first to say a toast at dinner, but the last to wake up in the morning.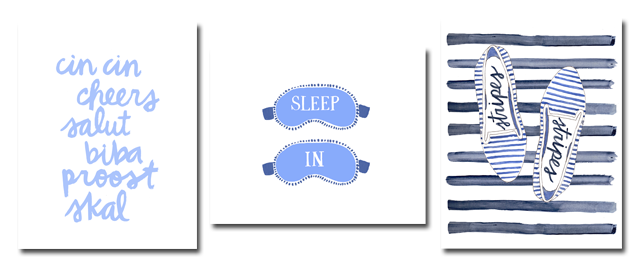 Cheers, Sleep In, Stripes on Stripes
BEAUTY QUEEN:
Nars, Essie, and Bare Minerals are part of this girl's everyday vocabulary. She's usually dressed to the nines, has the best collection of nail polish, and loves for her friends to raid her closet.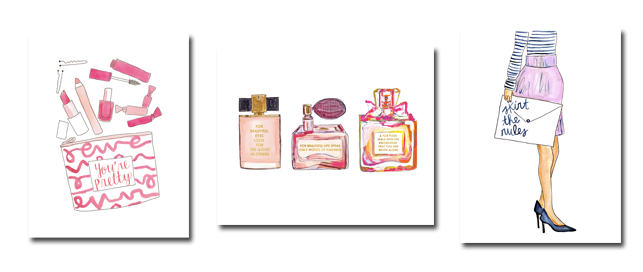 You're Pretty, The Audrey Print, Skirt the Rules
THE ADVENTURER
Whether it's a new coffee shop or new city, this girl never says no to adventure. She keeps a bucket list in a journal and never leaves the house without sunglasses. 
Be an Adventurer and any and all of your favorite Map Prints
Happy decorating!
Evelyn
PS Don't forget to share your dorm room style with me post move-in day by tagging @evelyn_henson or hastagging #evelynhenson on instagram.