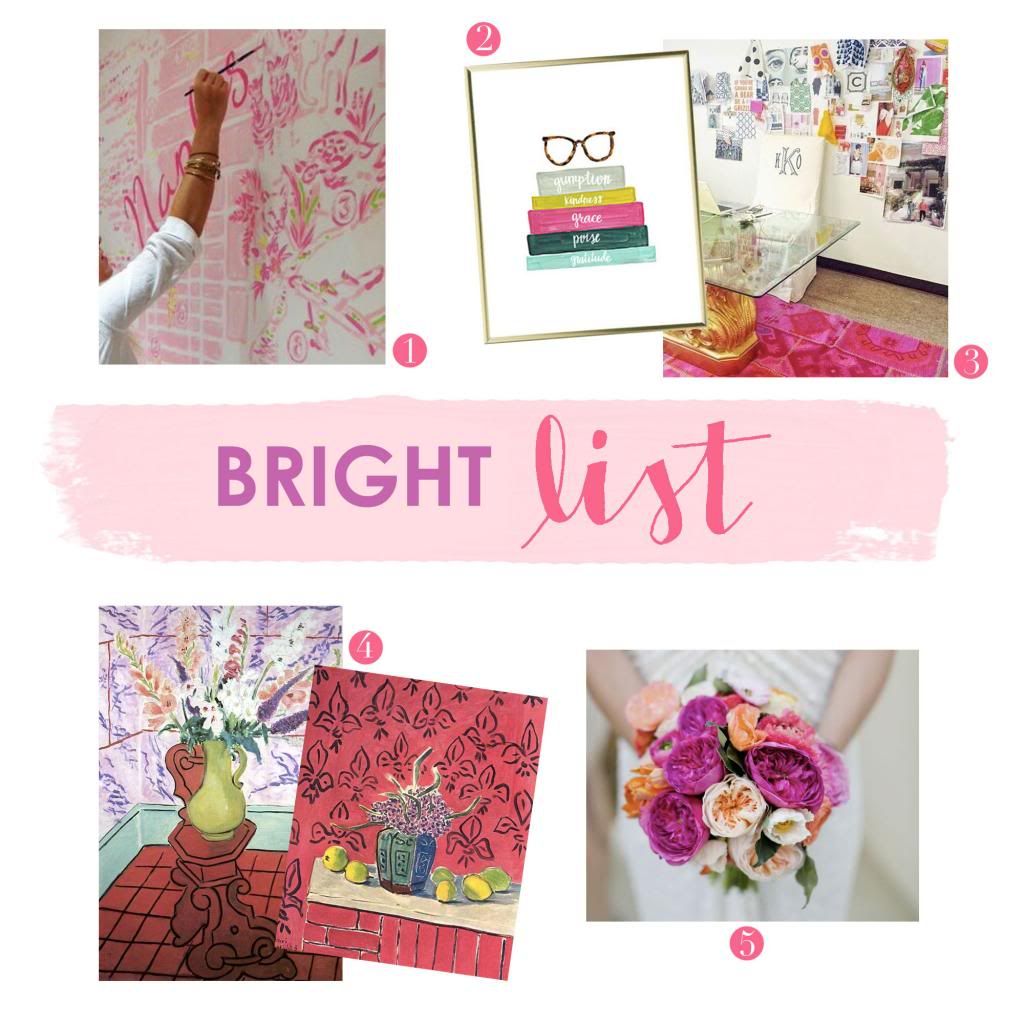 THE MAY BRIGHT LIST
1. I'm obsessed with Lilly Pulitzer's dressing room walls. I WILL be painting my bathroom walls with a brightly colored design. Nothing too elaborate, but bathrooms can be so boring and I love the pop of color. 
2. Yes, I put my Summer Reading List print on my own love list because it's truly my favorite! What's ironic is that I almost didn't even add it to the collection. It was a last-minute morning of decision. I couldn't decide if I liked it and if it would do well. The second I printed it and framed it though, I was sold. 
3. I can't stop looking at the hot pink rug in Katie Kime's office. I'll forever be on the hunt for something similar....pink rugs are unfortunately very hard to find! 
4. I've always been a fan of everything Henri Matisse, but these floral still lifes have especially caught my eye. 
5. My current flower crush = Juliet Roses (Photo source). I've been pinning them away every since my friend told me about them. Once I have a solid idea of their structure and shape, I'm going to paint them!