I was catching up on the blogosphere today and found a couple fun mentions! It's always exciting to stumble upon new blogs. Here are a few favorites...
1. Gals and Grace wrote a sweet little post about my work! 
2. LPF Media shared her picks for stylish office gallery walls. They're all crazy colorful so I'm thrilled to see Oh la latte in the mix! 
3. So pumped to be a part of Michaela Noelle's Bloom Workshop. Stay tuned for more details! 
4. If you like colorful things, you'll love everything over at Mimosas and Monroe.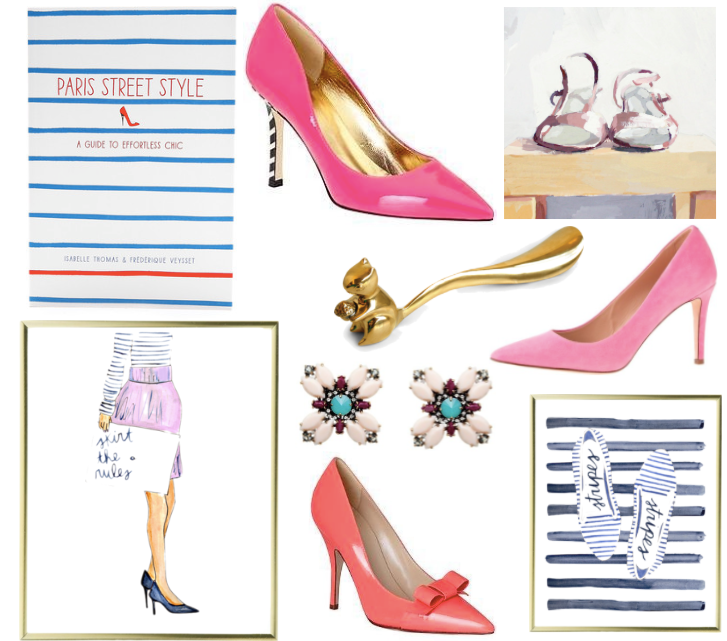 5. Preppy Post Grad was sweet enough to give me a shout out earlier this month. As a "post-grad" myself, I love the premise of her blog! 
Thanks to all who have linked to my work recently. If you're a blogger link me to your site in the comments! I'd love to give it a read ;)
Happy weekend!
Evelyn