Inspired Spaces: Get the Look!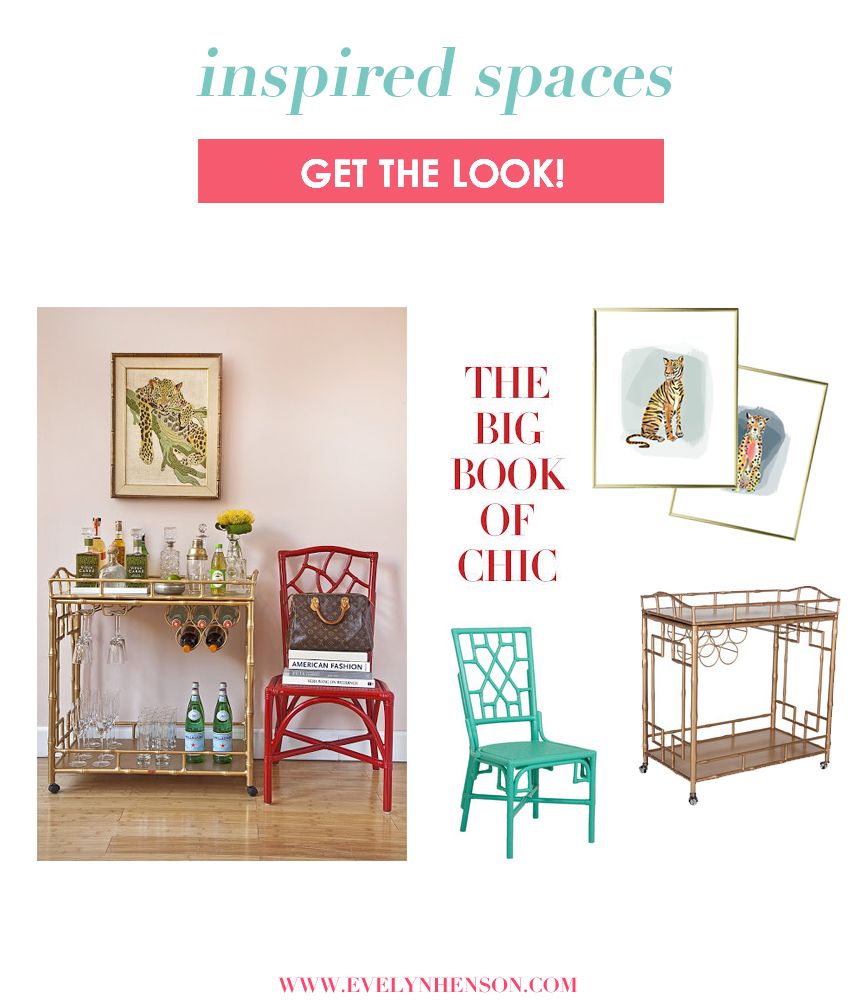 Bar Cart Entryway  from Society Social 
When I spotted this stylish room from Society Social on Pinterest, I knew I had to recreate it. While I sell a variety of bar cart prints, this room had me thinking that my animal prints would look even more spot-tac-ular when paired with a bar cart! With this bar cart and chair from Society Social, and a coffee table book like The Big Book of Chic, these items will make that empty corner in your apartment complete and ready to party!
Happy decorating!
EH